Educators Making a Difference
Beaumont Middle School teacher one of honorees
6/21/2022, 3:42 p.m.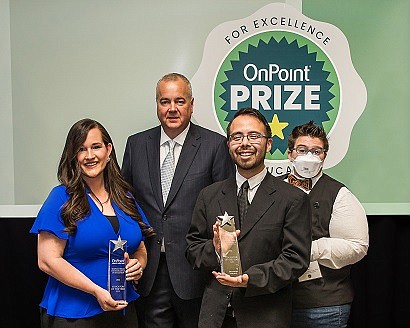 OnPoint Community Credit Union has announced 
its 2022 OnPoint Prize for Excellence in Education Educator of the Year awards: Jennifer Krebs, a kindergarten teacher at Marcola Elementary School; Emmanuel Aquino, an 8th grade English - Spanish immersion teacher at Beaumont Middle School; And Jesse Bolt, a 9-12th grade English, reading intervention and braille teacher at the Washington State School for the Blind.

The three Educators of the Year will have their mortgage or rent paid for one full year and receive $2,500 for each of their schools. In addition, the three runners-up will receive $5,000 for themselves and $1,500 for each of their schools.

"Education has the power to change the trajectory of a student's life, equipping them with knowledge and skills to create a better future for themselves and generations to come," said Rob Stuart, President and Chief Executive Officer, OnPoint Community Credit Union. "This year's Educators of the Year embody this idea. Their dedication has made an enduring difference in the lives of their students and school communities. We are honored to recognize their many accomplishments and look forward to their continued impact."

Since the OnPoint Prize for Excellence in Education began in 2010, OnPoint has awarded more than $650,000 in prizes to 313 local educators and schools. This year's contest awarded $88,510 to deserving public and private K-12 teachers and schools.