Reclaiming Black Spaces
Community eyes ownership of former arts center
3/22/2022, 2:32 p.m.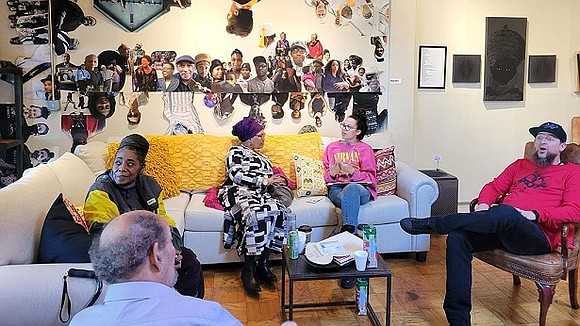 Portland's Albina Arts Center, a nostalgic symbol of Black Portland's creativity and self-determination, is going to be handed back to the city's Black community, partly as a way to make amends for decades of disruption, neglect and disinvestment.

At the request of the State of Oregon, the Oregon Community Foundation,  which annually distributes more than $200 million statewide in grants and scholarships, is the current temporary administrator of the building.

Currently, the foundation is preparing for a community-led process that will eventually transfer permanent ownership of the one-story building to a Black-run 501(c)3 nonprofit willing to authentically honor the Black community's emotional and cultural ties to the facility.  The selected organization will be chosen by community members and stakeholders participating in upcoming visioning conversations.

"This is an opportunity for philanthropy to do things differently, to employ an intentional, community-led process that will center Black voices," said Marcy Bradley, the Oregon Community Foundation's vice president of equity and culture. "This is a potential model for others who own buildings in this city to also acknowledge that Portland's Black community deserves to reclaim spaces they were forced out of by displacement.  We need more of this type of purposeful approach because it can finally contribute to the community's long-overdue healing and restoration."

Portland native Ericka Warren, whose family has lived in Portland for three generations and is a partner of consulting firm Try Excellence LLC, will facilitate the community engagement process. A currently forming steering committee of up to 30 community members, in collaboration with Try Excellence and key OCF staff, will help create structures that ensure the process is fair, transparent, and accountable to what the Black community wants to see happen to and within the building. The visioning process is expected to last at least six months.

"What draws me to this work is my love for the Black community," noted Warren, an accomplished singer, songwriter, music producer and a former Jefferson High School dance student. "I think there is something unique about having a person who has a history with the community to lead the conversation. My connection to the arts and the historic Albina community brings a familiarity; it also brings credibility. And my heart for this project and others is for us to find a way to positively collaborate, to rely on each other, and find healing from harms that have been perpetuated against us, but also the harms we've caused each other."

Warren is also serving as a strategic advisor on the ongoing I-5 Rose Quarter Improvement Project, which is intended to address the daily 12-hour traffic bottlenecks where Interstates 5, 84 and 405 converge. This state highway project also is intended to generate substantial economic opportunities and redevelopment into the historically Black, and beleaguered Albina neighborhood, which experienced a series of displacements of hundreds of homes, businesses, churches, and social gathering places that were the bedrock of Portland's Black community since the 1950s.

Warren also served as a co-consultant and facilitator of other community-visioning processes, including the Black-led Russell and Williams Project, which is expected to build affordable apartments and homes, a plaza and community garden, and communal office space on land being returned to the community by Legacy Health. That grassy plot of land was condemned by the city in the early 1970s, displacing 171 mostly Black families. The Russell/Williams visioning process, which also included community input, took four years, and was advised by a work group whose members have strong historical ties to the north and northeast Portland community.

"There's a whole community of folks who love Albina. Through a community-led process, together we are going to make recommendations on which Black-led nonprofit should be the new steward' of the former Albina Arts Center, on the corner of North Williams and Northeast Killingsworth.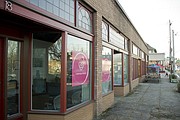 The building has been a part of the Albina neighborhood since the 1960s, and was a cultural resource and gathering space that offered Black youth free classes in dance, modeling, art, photography and even, the African language Swahili.  Over the years, numerous organizations and small businesses have been housed in the space, including the In Other Words feminist bookstore, which was in the space from 2006-2019.
 
For over 15 months, a large portion of the building sat vacant until jazz musician and Portland State University professor Darrell Grant walked by the space and noticed the art of Portland native and arts curator Bobby Fouther propped in the window. Together, the two well-respected Black creatives re-activated the empty, neglected space.   Grant's experimental "Soul Restoration Project" offered live jazz concerts, film screenings, visual art, and spoken word events.  His project, though, ended at the end of January 2022.

On Feb. 1, the Black-led program I Am M.O.R.E. (Making Ourselves Resilient Everyday) LLC, founded by Dr. S. Renee Mitchell, an award-winning writer, teacher and community visionary, moved in, signed a two-year lease, and renamed the large middle space the Soul Restoration Center, with Grant's permission.  I Am MORE's healing-centered and research-based curriculum is the foundation of the City of Portland's recently investing $950,000 into programming that specializes in leadership building and creative empowerment of Black youth.
In the corner office space, another Black woman, Portland native Lisa Saunders, executive director of FaithBridge LLC, and an ordained minister, offers Black women mental-health support, under contract with Multnomah County.
Neither of the two current Black-led tenants is a federally recognized nonprofit and are, therefore, not eligible to benefit from OCF's donation of the former Albina Arts Center.

"This process has to be inclusive and equitable," Warren noted. "There are so many Black community-based organizations doing good work. And all of us should have an opportunity to say how this building is best served.  My hope is that the community would feel empowered and valued in a space where everyone can have a voice. It is our collaborative work now that will lead the way for generations afterward."