Hardesty First for Runoff; Ryan Re-Elected
Multnomah County elects first female sheriff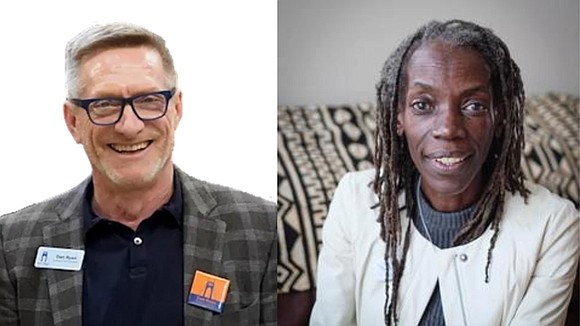 Portland City Commissioner Dan Ryan won re-election outright avoiding a runoff in Oregon's May Primary Tuesday while incumbent City Commissioner Jo Ann Hardesty finished first against 10 other candidates, but short of the more than 50 percent of the vote needed to avoid a runoff this November.

In other races, Multnomah County voters elected Nicole Morrisey O'Donnell as the first female sheriff in history. O'Donnell, the sheriff's department second in command overcame a challenge by Derrick Peterson, a long time corrections officer and member of the Black community.

In a victory for the Democratic Party's progressive wing, former Oregon House Speaker Tina Kotek, backed by a strong winning vote in Multnomah County where she represented north Portland in the Legislature, won the Democratic gubernatorial primary, beating state Treasurer Tobias Read.

Hardesty, the first Black woman to serve on the Portland City Council, pledged to run a positive campaign as she heads to the general election this November.

"I will continue to be positive. Other people can do what they want, but I have a record of accomplishment. So people can say whatever they want, but I can prove to a record. I came in with an agenda, I stayed focused on that agenda and I've had success with that agenda," Hardesty said Tuesday night.

Hardesty ran on her record of initiating the non-armed Portland Street Response team as a way to lessen demands on the Police Bureau which is shorthanded, and to better deal with people in mental health crisis.
She will likely face political newcomer Rene Gonzalez in the runoff. Gonzalez a soccer coach and business owner endorsed by the Portland Police Association was narrowing leading his opponent Vadim Mozyrsky with counting still underway on Tuesday.

In the Multnomah County sheriff's race, O'Donnell will succeed Sheriff Mike Reese, who was unable to run for reelection due to term limits.

"Today is also a win for trailblazers everywhere, as I'm honored to be the first woman elected to be your Sheriff," Morrisey O'Donnell tweeted Tuesday night.

In an election for Multnomah County Chair to succeed Deborah Kafoury who was term limited, Multnomah County Commissioner Jessica Vega Pederson captured the most votes, but short of avoiding a runoff. She will likely face fellow County Commissioner Sharon Meieran who was narrowly finishing second with votes still to be counted.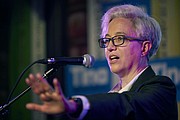 In the governor's race, Kotek will face a three-way race in November against the Republican nominee and Betsy Johnson, a former Democratic state senator who is running as an independent.

 "I think it's important to remember that all the Democrats in this race share a similar vision for what we want the state to be," Kotek said in her victory speech, addressing a crowd of supporters in Portland on Tuesday night. "We're all going to work together to make sure we win. That a Democrat — that I win in November, because frankly there is just too much at stake."

In Oregon's new sixth Congressional District, State Rep. Andrea Salinas was declared the winner in a crowded field of candidates which included former Multnomah County Commissioner Loretta Smith, a long time member of Portland's Black community.

If elected in November, Salinas would become the first Latina member of Congress from Oregon.