PCC Celebrates School Board Recognition Month
Appreciation for members in January
1/25/2023, 1:32 p.m.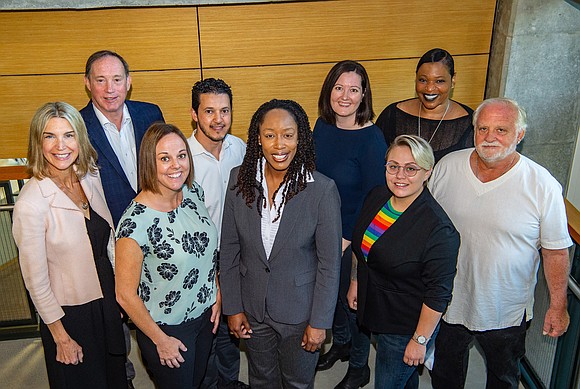 Portland Community College will join school districts, education service districts and community colleges throughout Oregon to celebrate January as "School Board Recognition Month," President Dr. Adrien Bennings announced this week.
"Our board members spend countless hours of unpaid time working to provide the best possible education for our students," said President Bennings. "They also serve as the board of directors for one of our community's largest employers. Celebrating School Board Recognition Month is one way to say thanks for all they do."
School board members represent their fellow citizens' views and priorities in the complex enterprise of maintaining and running the community's public schools and community colleges, Bennings said. They also reinforce the principle of local control over public education, which is a highly valued aspect of education in Oregon.
PCC is acknowledging the work of its board at its Jan. 19 business meeting with certificates of appreciation.
"Even though we are making a special effort during January to show appreciation for our community college board members, we recognize their contributions reflect a year-round effort on their part. They are dedicated individuals who are committed to improving student achievement and to fighting for the best for all of our students," Bennings said.
The PCC Board of Directors consists of seven members, plus the student representative, elected by zones to four-year terms. The 2022-23 board includes Mohamed Alyajouri, Serin Bussell, Tiffani Penson (chair), Lauren Riddle (student rep), Dan Saltzman, Michael Sonnleitner, Laurie Cremona Wagner (vice chair) and Kristi Wilson (secretary).
As part of its mission, the board supports student success by delivering access to quality education while advancing economic development and promoting sustainability in a collaborative culture of diversity, equity, and inclusion.