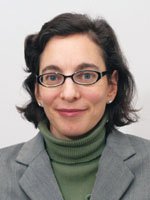 Emily Schwartz Greco in the managing editor of Other Words, a non-profit national editorial service run by the Institute for Policy Studies.
Stories this photo appears in:

World leaders fall short on climate change
After a quarter-century of buzz over global warming, the climate talkers are at it again, doing whatever it is they do.
Concerns have a lot to with its natural gas and oil reserves
"There are plenty of environmental and safety reasons to oppose the construction and operation of nuclear reactors. Key among them is the fact that there's no proven safe system to dispose of or store the highly radioactive waste they generate."