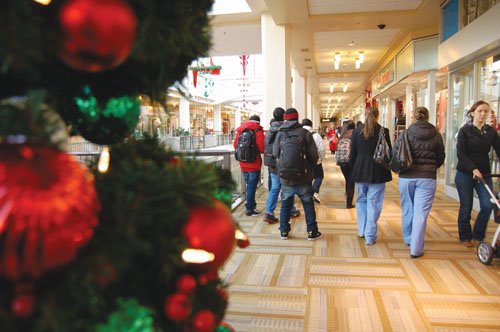 Shopping for the holidays is a familiar scene at Lloyd Center Mall in northeast Portland.
Stories this photo appears in:

Watching your dollar as the holidays close-in
Spending money is a familiar scene from one of America's favorite past times. But shopping for Christmas in an economy that is still far from healthy, with many-a-pocket hollowed out, also raises concerns. How do you make sure that when the spell of the holidays where off on Jan 1, you are not left with unsavory ends?