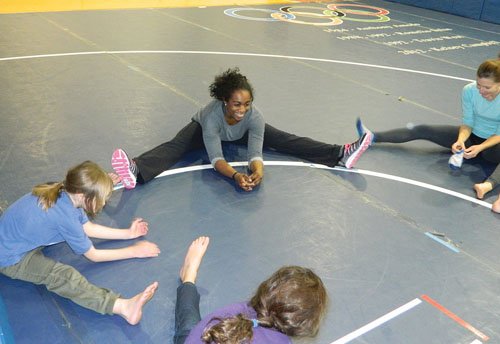 Gymnist Saidah Wilson introduces acrobatics and tumbling to local youth.
Stories this photo appears in:

Gymnast helps kids, adults soar
What's that flying in the air? Well, it very well could be you, momentarily denying the laws of gravity, if only for a moment once you become engaged in a sport coached by a Portland gymnast. Meet, Saidah Wilson the energy-charged founder of Bridge City Acrobatics, a new acrobatics and tumbling school that operates out of the Peninsula Park Community Center in north Portland.