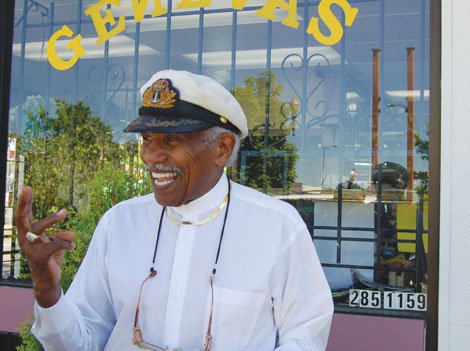 Paul Knauls, an 82-year-old luminary known for his promotion of Portland's African-American community, is celebrating 50 years of operating a business in the city. He and his now-retired wife Geneva, operated Geneva's Shear Perfection on Northeast Martin Luther King Jr. Boulevard together. He remains a fixture at not only the shop but the community at large.
Stories this photo appears in:

Paul Knauls celebrates 50 years of Portland memories
The unofficial "Mayor of North and Northeast Portland" celebrates half-a-century of continued success in The Rose City.