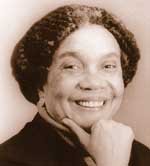 Marian Wright Edelman
Stories this photo appears in:

What do we Americans truly value?
What do we stand for as a nation and who do we wish to be? In a 1968 speech at the University of Kansas, Sen. Robert Kennedy correctly worried too many used our nation's wealth as the standard of greatness rather than the human values that should matter most.

It's Not Rocket Science
Marian Wright Edelman tackles the issue of gun violence in America.