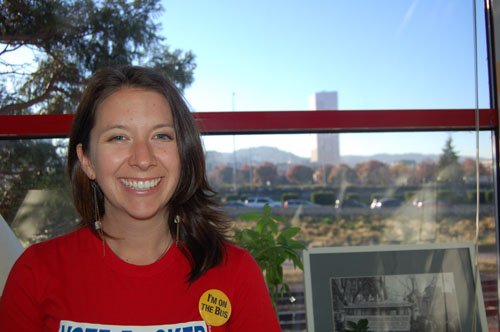 Tara Sulzen drives the social justice agenda at The Bus Project. She is the non-profit's new executive director.
Stories this photo appears in:

New executive for youth advocacy group
There's a new driver at the Bus, well at least a new leader. The social justice and activist group, the Bus Project, recently named Tara Sulzen as their new executive director.