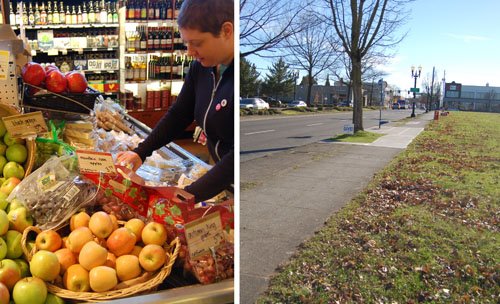 Martin Luther King Jr. Boulevard and Alberta Street (right) is the proposed site of a Trader Joe's specialty grocery store. A few blocks away, Eli Shannon (left) stacks fresh fruit at the Alberta Co-op on Northeast 15th Avenue and Alberta Street. Employees at the community grocer are gearing up for competition from the national retailer.

Stories this photo appears in:

PDC defends controversial project
Does a Trader Joe's on MLK Blvd. foster gentrification?