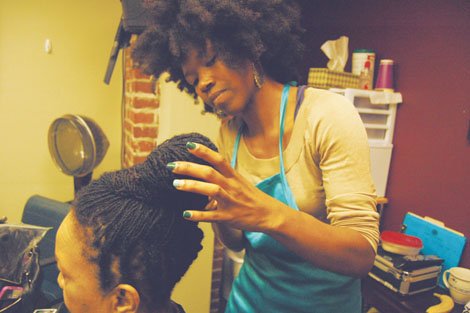 Salon owner Amber Starks is an expert in natural hair styling. Her business, Conscious Coils is located in Vancouver.
Stories this photo appears in:

Salon owner an expert in natural hair styling
As a child, Amber Starks used to "beg" her mother to let her perm her long locks of hair. It proved to be a fruitless pursuit. By the time Starks was a fresh face on the campus of the University of Oregon, wearing her hair chemical-free was only, well, natural. Now, the 32-year-old Starks owns her own salon and is exclusively focused on natural hair styling.