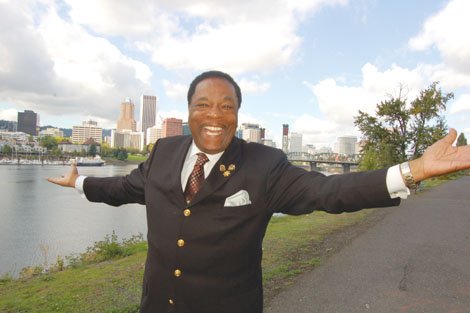 Entrepreneur and Portland civic leader Roy Jay is synonymous with success in the Rose City. Once considered a prime candidate for mayor, the accomplished Jay is quick to share his insights and open doors for the next generation.
Stories this photo appears in:

Roy Jay, a prominent African American business leader and community advocate, is firing back against an Oregon Department of Justice investigation to determine if he unlawfully profited from the non-profit groups he headed.

Big personality entrepreneur has advice for the next generation
Entrepreneur and Portland civic leader Roy Jay is synonymous with success in the Rose City. Once considered a prime candidate for mayor, the accomplished Jay is quick to share his insights and open doors for the next generation. "There's opportunity sitting out here, all people have to do is go and apply themselves. And I'm not saying it's easy, nothing's easy"--Roy Jay