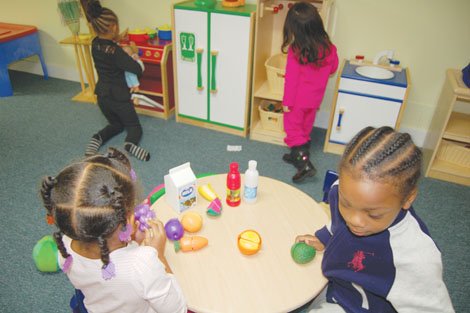 Kids enrolled in the Albina Head Start program continue their activities while Congress debates funding for government programs. The 48-year-old Portland program is under the threat of shutting down for the year, if Congress does not reach an agreement by the end of the month.
Stories this photo appears in:

Head Start watches the shutdown clock
Leaders at Portland's Head Start program are worried about the possibility of shutting down for the year if Congress does not soon reach an agreement on the budget and the looming debt ceiling. Ron Herndon, the director of Albina Head Start, said when the federal funding for Head Start runs out at the end of the month, the Portland program will no longer be able to continue serving its preschool children of low-income and poor families.