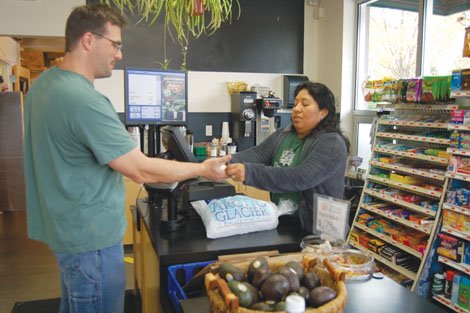 Village Market, a non-profit community store in New Columbia that brings healthy food and jobs to the north Portland neighborhood's low-income residents, gets a new lease on life thanks to a financial grant from the city of Portland.

Stories this photo appears in:

Funding raises hope for 'Village Market'
A community grocery store in the New Columbia neighborhood of north Portland has a new lease on life thanks to an economic development boost from government agencies. Village Market, operated by the nonprofit Janus Youth, was awarded $75,000 by the Portland City Council on Thursday in the hopes that the store can survive financially and continue to bring healthy food and jobs to low-income residents.