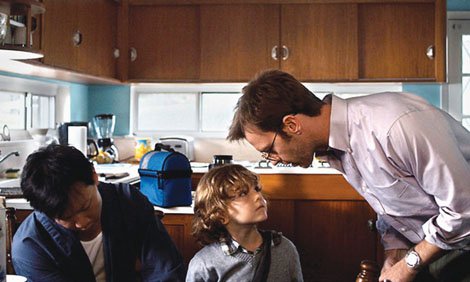 Joey (portrayed by Patrick Wang, left) and Cody (Trevor St. John) with their son Chip (Sebastian Brodziak) in a scene from the film 'In the Family.'
Stories this photo appears in:

Inspiring film deserves an audience
" "In the Family" (#10 on my list) played in Portland for less than a week. First-time director Patrick Wang, who also wrote and stars in the movie, distributed the film himself and now has self-released it on home video. The lack of a distributor makes me really sad because this careful film so deserves an audience." ---Our Opinionated Judge, Darleen Ortega on the movie "In the Family"