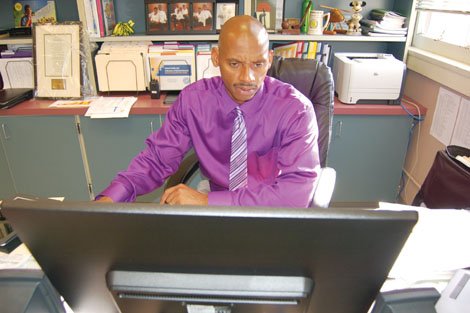 Benson High School's new principal, Curtis Wilson Jr., takes aim at returning 'vigor and excellence' to the school's technical education programs.
Stories this photo appears in:

Benson principal moves to shore up signature programs
Benson's new principal, Curtis Wilson Jr, says he wants to return the 96-year-old tech-centric institution to a place that has historically been associated with academic rigor and excellence. "I want to bring back Benson to where people are challenged to come here, where they know if I come to Benson I'm gonna work. Because it's hands on, the courses are very intense, and it's a very rich tradition school," he says.