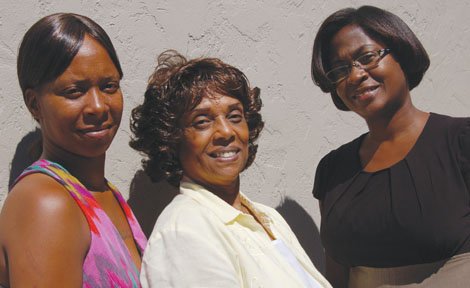 Building community awareness about sickle cell anemia has been a focus of Pastor Marcia Taylor of Portland for almost 30 years, ever since her late daughter was diagnosed with the complicated blood disorder. Taylor's granddaughter TaNieshia (left) is a carrier, and new Portland transplant Tiffani Moss (right) has the disease. Both serve with Taylor as members of the Sickle Cell Anemia Foundation of Oregon.
Stories this photo appears in:

Family's grief raises profile of sickle cell anemia
Pastor Marcia's family has been stricken with tragedy through the years due to the disease sickle cell anemia. Through the years she was worked tirelessly to raise awareness about the blood disorder which affects 1 in 12 African-Americans.