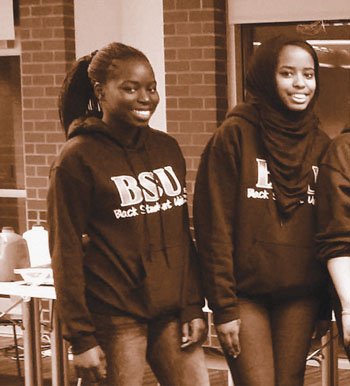 Kiden Dilla (left) and Ayan Osman, two Portland area Pacific University students killed in a traffic crash on Oregon Highway 47 and Verboort Road, north of the Forest Grove campus, are pictured in a photograph from the Pacific University Black Student Union.
Stories this photo appears in:

Tributes pour in for Pacific University students
Two Pacific University students who were killed in a car crash are being remembered for their friendship and for starting a Black Student Union on the university's Forest Grove campus. 18-year-old Kiden Dilla and 19-year-old Ayan Osman graduated from area high schools.