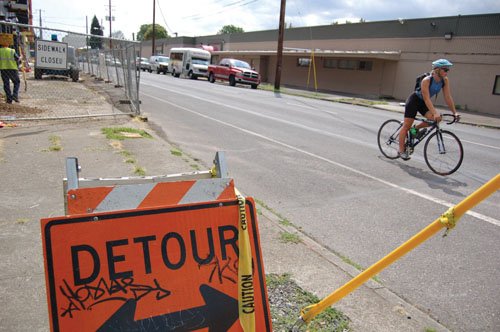 Commuters negotiate between other vehicles, bike lanes and construction projects on the busy North Williams Avenue thoroughfare. In the coming weeks, Portland transportation crews will be switching the bike lane to the left side of the street in a move to increase safety on the street, which sees more than 4,000 bikers at peak hours and has seen its fare of cycling accidents.
Stories this photo appears in:

Bike lane on Williams Avenue switching sides for safety
Crews are set to break ground in the coming days on a project that will move the bike lane on Williams from the right side of the street to the left and bring in a host of other new infrastructure in a city-led move planned to improve safety on the heavily used throughway.