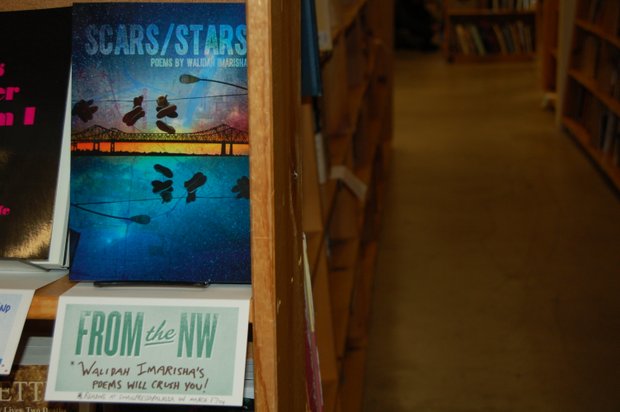 Stories this photo appears in:

Local author weaves personal tales into fascinating read
A debut book of poetry about the pain of political prisoners and the power of the black American experience intricately weaves personal tales into a fascinating read. The author, Walidah Imarisha, is local activist and professor of Black Studies at Portland State University. The Portland Observer's Donovan M. Smith sat down with Imarisha at Powell's Bookstore to discuss the inspirations behind "Scars/Stars" and to dig into the nuances behind her work.