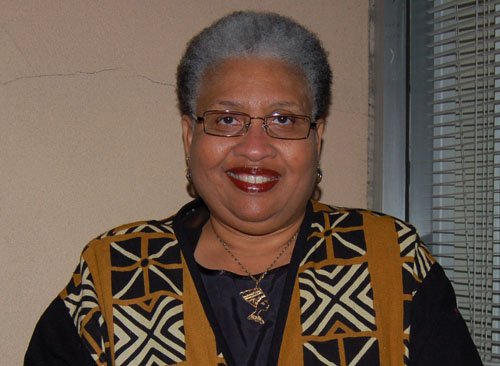 Joyce Harris has established herself as a purveyor of African culture in Portland through the decades. She says in order for new leaders in the community to be effective they must be well versed in history and culture.
Stories this photo appears in:

Joyce Harris reflects on King; service to the community
Decades ago, Harris left her African-American hub of Harlem, N.Y., for Portland, a town she had barely even heard of because of a free-ride scholarship at Reed College. Her review from the initial Rose City landing, "I hated it," she says, pinpointing blame on culture shock, Reed students' bohemian lifestyles, and the distance from her family. As she actively looked for a way to escape, she was stopped in her tracks by Portland activist Ron Herndon, currently the longtime director of Albina Head Start who was then working on another Portland project, the Black Education Center.