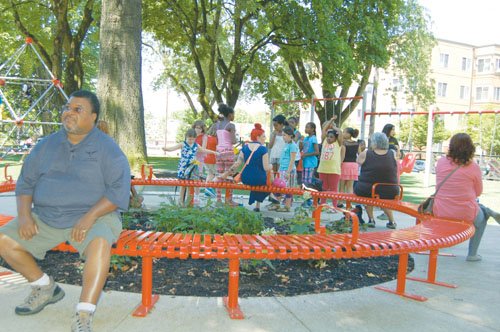 Neighborhood activist Donny Adair (left) is recognized as one of the leading voices of Portland's black community with his name inscribed in stone at the newly renovated Dawson Park, a longtime social and economic hub for African Americans. The $2.7 million city-led renovation now features among other amenities, new slides, swings, benches, and artistic nods to the city's black community which historically centered around the park's surrounding neighborhoods.
Stories this photo appears in:

Historic park ready for new memories
The $2.7 million city-led move to renovate north Portland's Dawson Park comes with new amenities, and nods to the local Black community in the quick changing neighborhood.