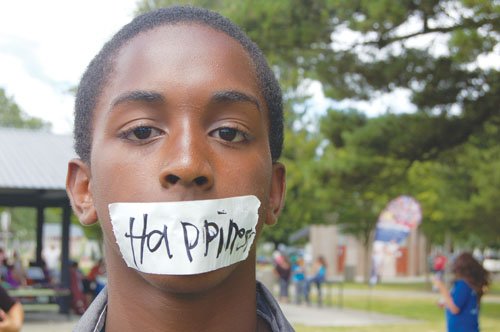 Calvin Jackson takes a stand against violence at north Portland's McCoy Park. He was among a group of about 90 young people and adults who rallied at the park Friday, many wearing tape over their mouths stating ideas important to them, to protest a rash of shootings in north Portland and elsewhere that has cost lives and left the community traumatized.
Stories this photo appears in:

Youth take a stand to stop the community bloodshed
Youth lead a demonstration in McCoy Park in response to a recent rash of shootings, some fatal this summer to tell the community "Silence the Violence!"