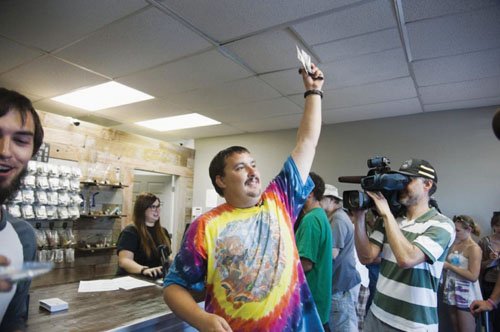 Mike Boyer took the day off from work to be the first person to buy legal marijuana in Washington, but unfortunately for him, his employer, a staffing agency in Spokane, saw him on television and asked him to take a drug test. He failed and lost his job. (AP photo)
Stories this photo appears in:

As 'pot shops' open nearby, what does it mean for Oregon?
A measure to legalize recreational marijuana will be on Oregonians ballots this November; past efforts to be shut down. With nearby Washington, opening up fully legal 'pot shops' what does it mean for Oregon?