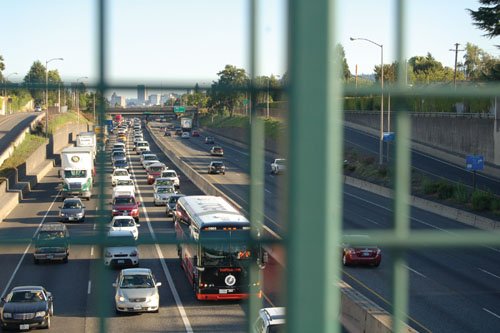 In the next 20 years, the city of Portland is planning for 128,000 new households. Eighty percent of those new residences are expected to be housed in multifamily properties along transit corridors, like the Interstate Urban Renewal Corridor of north and northeast Portland which includes I-5 (above) and the Interstate Max light-rail, a few blocks west.
Stories this photo appears in:

More money will be directed to affordable housing projects from Portland's Urban Renewal Districts over the next five years under a proposal going to the Portland City Council.

Impacts on race not studied in population forecast
Portland, you're growing. Metro's latest projections see the region swelling to about 3 million people in the next 20 years, an increase of around 400,000 people. For communities of color already impacted by gentrification, low employment and other factors, what does that mean for the future?