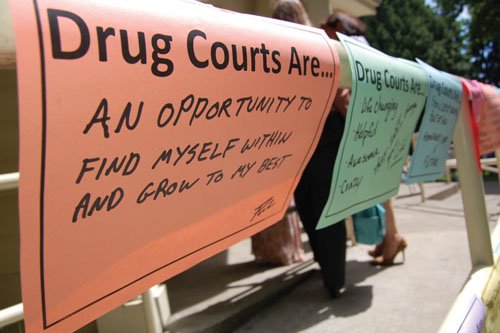 A public celebration of Clark County's seven drug courts which help people turn their lives around with special rehabilitation programs in lieu of jail time is celebrated in Vancouver.
Stories this photo appears in:

Advocates praise corrections programs
For 15 years now, Clark County has operated seven Drug Courts under the heading of Therapeutic Specialty Courts. The accomplishments of the courts were recently celebrated by public officials, advocates, graduates and the public at large during a special ceremony at Esther Short Park in Vancouver.