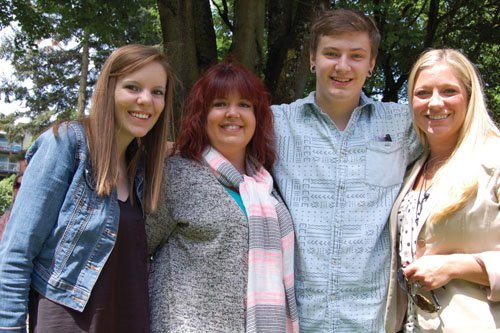 Kyle, a Clark County Juvenile Recovery Court graduate (second from right), receives congratulations on his successful completion of drug rehabilitation programs, from his girlfriend Makenzie Tatum (from left), court guardian Danielle Hupp, and court resource coordinator Anna Lookingbill.
Stories this photo appears in:

Advocates praise corrections programs
For 15 years now, Clark County has operated seven Drug Courts under the heading of Therapeutic Specialty Courts. The accomplishments of the courts were recently celebrated by public officials, advocates, graduates and the public at large during a special ceremony at Esther Short Park in Vancouver.