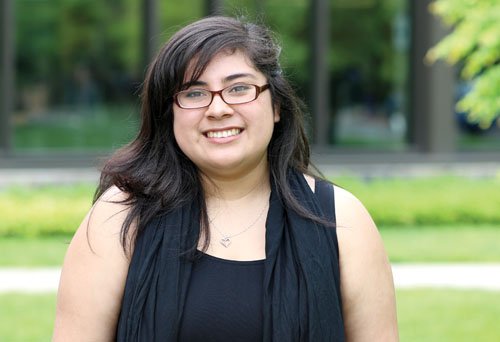 Yesenia Herrera of north Portland is Portland Community College's student speaker for Friday's commencement ceremony at Memorial Coliseum. Herrera is being honored for her work ethic, professionalism and leadership skills while studying at the PCC Cascade Campus where she served as director of student programs and diversity retention coordinator for Latino students.
Stories this photo appears in:

Student speaker no longer has to put her dreams on hold
After graduating from Lincoln High School, Yesenia Herrera wasn't sure how college fit into her life. Now, she can't imagine it not fitting in. The 20-year-old St. Johns resident was named the student speaker for the Portland Community College's commencement ceremony on Friday, June 13, at Memorial Coliseum. She was also recently awarded the Community College President's Award at Washington State University-Vancouver.