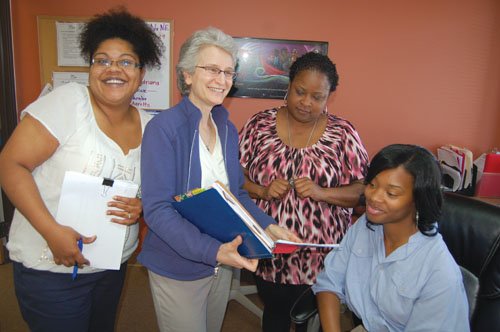 The accredited staff at the free North by Northeast Community Health Center at 3030 N.E. Martin Luther King Jr. Blvd. includes Dolly England; Dr. Jill Ginsberg, health center co-founder; Sharetta Butcher; and Danielle Tucker.
Stories this photo appears in:
Clinic expands services to fight health inequities
The North by Northeast Community Health Center just might be one of the best-kept secrets in north and northeast Portland. And they say it's time for that to change. For over seven years the health center served low-income neighborhood adults with no health insurance, focusing on preventing the deadly consequences of high blood pressure, asthma and diabetes.