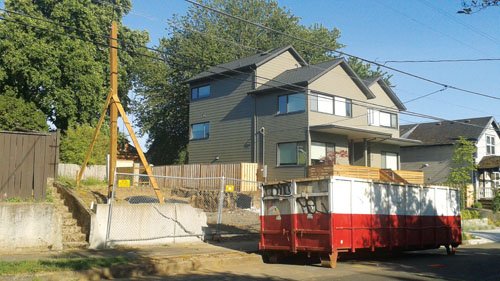 A demolished lot sits where a home stood to make way for new and more expensive housing near Northeast Eighth Avenue and Failing Street. The same thing happened next door (right), where two new rowhouses were built and sold in 2013 for $522,000 and $536,326, respectfully.

Stories this photo appears in:

Trend sees older housing stock leveled for higher-cost living
North and northeast Portland have experienced a number of changes in the past few years adding to the gentrification of local neighborhoods. It's easy to see the increased density, the changing neighborhood demographics, and, perhaps most apparent for the average resident, rising housing costs.