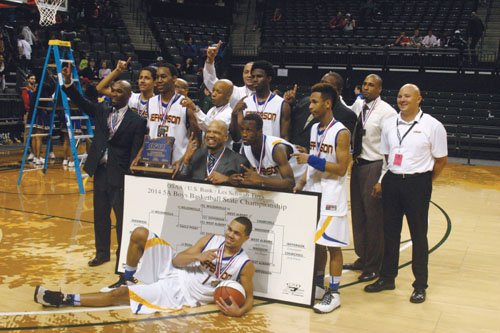 The Jefferson Democrats' boys team celebrate winning their second basketball title in only a year. Their 69-64 win on March 15 was highlighted by the 6-man roster the Demos were left to play with, after six players were suspended just hours before tipoff against Churchill.
Stories this photo appears in:

The Jefferson Democrats are once again sitting on the throne, as state champions. The 5A boys team was able to claim victory against Churchill, outscoring them 69-64. The Democrats win came at the heels of the suspension of six players that same-day for what's being reported as "conduct detrimental to the team" by Jefferson coach Pat Strickland.