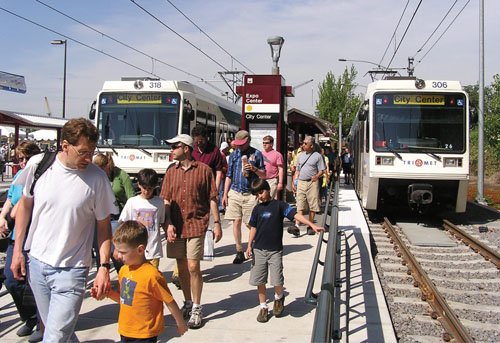 TriMet opens the Interstate Max Yellow Line from the Rose Quarter to the Expo Center on May 1, 2004, attracting thousands of riders.
Stories this photo appears in:
MAX Yellow Line turns 10 years old
TriMet is taking note of the 10 year anniversary of the opening of the MAX Yellow Line with a report on the impact of the line serving north and northeast Portland. Since the light-rail extension opened on May 1, 2004, nearly 46 million trips have been taken on the line.