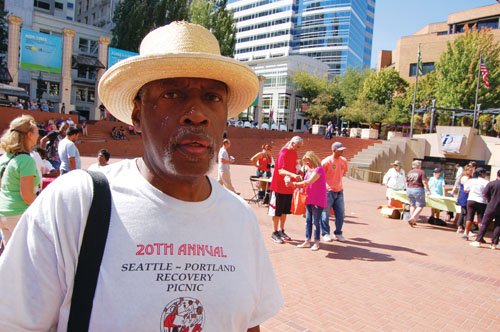 With the perspective of a father with a child incarcerated, Nabeeh Mustafa calls attention to the harm that comes from trying juveniles as adults in the criminal justice system. 'Society does not benefit,' he said. 'You have all these young men in the system with Measure 11 sentences (7 and 1/2 year minimum) who will be released at some point. They face the very real prospect of being released back into the larger society with a huge deficit and no ability to compete in a job market that is already difficult for those without college degrees.'
Stories this photo appears in:

Advocating for children tried as adults
Partnership for Safety and Justice leads a rally to raise awareness of the social and personal harm caused by policies that allow young people to be punished as adults.