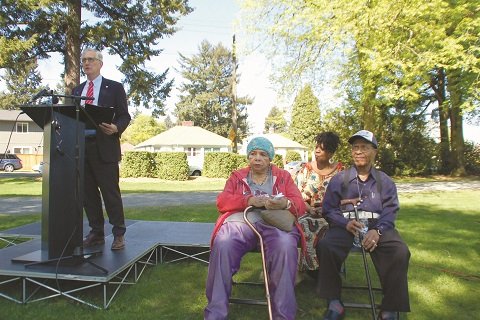 Mayor Charlie Hales and others gather at Peninsula Park in north Portland to address a spate of gunfire in local communities. The news conference featured Mr. and Mrs. Bradford, an elderly couple who live in fear after their home of 40 years was shot up earlier this month in suspected gang-related violence. Also pictured is Antoinette Edwards, director of the Mayor's Office of Youth Violence Prevention.
Stories this photo appears in:

Caught in the crosshairs of suspected gang activity
A string of shootings has pushed an elderly black couple to plead for an end to gun violence while local law enforcement has pledged to step up efforts to combat local gangs.