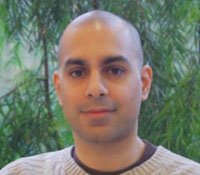 Bobbin Singh is the executive director of Oregon Justice Resource Center, a Portland-based nonprofit that promotes civil rights and dismantling systemic discrimination in the administration of justice by providing legal services, training future lawyers, and educating our community on civil liberties issues. His column "Pursuing Justice" appears exclusively in The Portland Observer.
Stories this photo appears in:

It's time for Gov. Brown to act
Oregon taxpayers are spending millions of dollars on a punishment that all those involved know is highly unlikely ever to be carried out.

A New Column on Justice and Civil Rights comes to the Portland Observer
Operating the criminal courts of today based on the racist and xenophobic attitudes of nearly a century ago would strike many Oregonians as an aberration. Yet Oregon is almost alone in the United States in continuing a practice designed to silence the voices of those considered suspect due to race, religion, or national origin. Our state allows juries in felony cases to reach a verdict without reaching a unanimous decision. As long as at least 10 out of 12 jurors agree, a defendant may be found guilty or not guilty over the objections of the dissenting jurors.