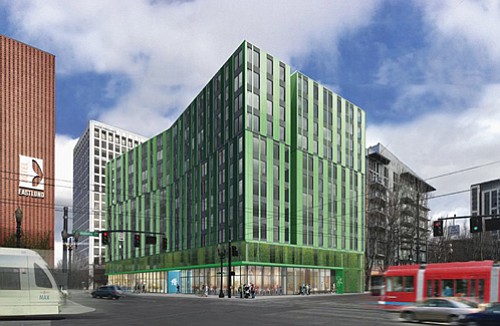 An artists' rendering of a proposed 240-unit affordable housing complex coming to the heart of the Lloyd District. The government-backed project won the backing of the Portland City Council last week, but just days later was showcased by the city as an example of federal financial supports for low income housing that may be lost due to tax legislation moving through Congress.
Stories this photo appears in:

Investment example of what may be lost in future
A proposed 240 unit, 12-story mixed-use complex reserved for lower income tenants, the largest affordable housing investment in Portland for decades, is an example of creating needed housing with federal financial supports that may be unavailable in the future because of tax legislation moving through Congress.