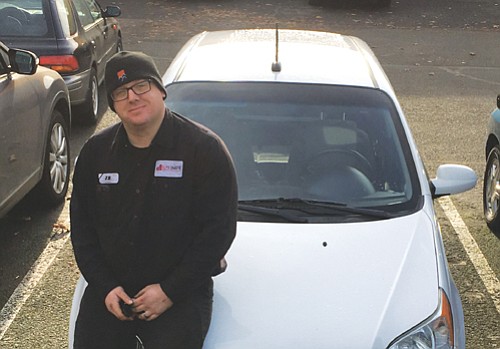 Lead auto mechanic J.R. Watkins of Elite OnSite and the car he fixed up for a donation to a local family in need.
Stories this photo appears in:

Donated car to help a family in need
J.R. Watkins is the lead mechanic for Elite OnSite, a new player in the Portland and Vancouver fleet services industry. This past November, he saw the opportunity to combine his professional skills and industry contacts to give back to a family in need. The goal was to refurbish a used car to mint condition before the holidays, so that a Christmas giveaway could be coordinated.