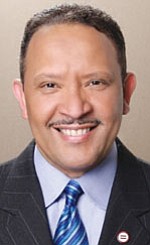 Marc H. Morial, CEO of the National Urban League, the nation's largest civil rights organization.
Stories this photo appears in:

A check on executive and legislative power
The United States Supreme Court has played an important role in the progress of the Civil Rights Movement. The executive and legislative branches of government have, at times, had to be prodded toward active reform of racial justice.