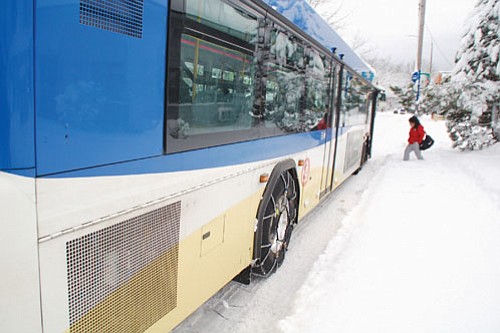 A passenger wades through a foot of snow to catch a TriMet bus on Northeast Martin Luther King Jr. Boulevard at the beginning of a week of snow and ice covered roads and walkways. A big melt was starting Tuesday with freezing rain and then just rain as more mild conditions move in for the rest of the week.
Stories this photo appears in:

Ice and snow to give way to rain and more rain
One of the largest snowfalls in Portland history started to give way to a big melt on Tuesday that brought freezing rain. Heavy rain was in the forecast overnight and into Wednesday to keep travel extremely hazardous before the big accumulation of ice and snow could be expected to slowly melt away.