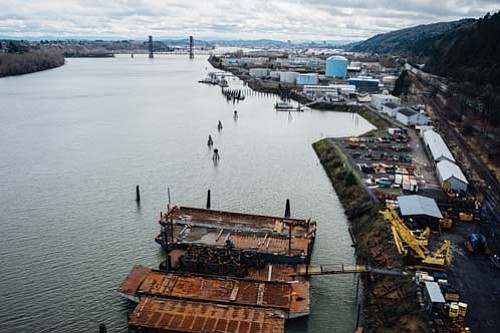 The Portland Harbor Superfund Site covers both sides of the Willamette River from Portland's Broadway Bridge to Sauvie Island, and covers areas that have served both historically and currently as centers of heavy industry.
Stories this photo appears in:

Citizen activists keep watch on EPA cleanup plans
Community advocates are raising alarms to how the U.S. Environmental Protection Agency plans to evaluate future cleanup work as plans move ahead to isolate and remove decades of toxic pollutants from the Willamette River.

Superfund cleanup gets ready for implementation
Nearly 11 miles of the Willamette River's most contaminated waters and shoreline is due to be cleaned thanks to a recently released Record of Decision from the U.S. Environmental Protection Agency.