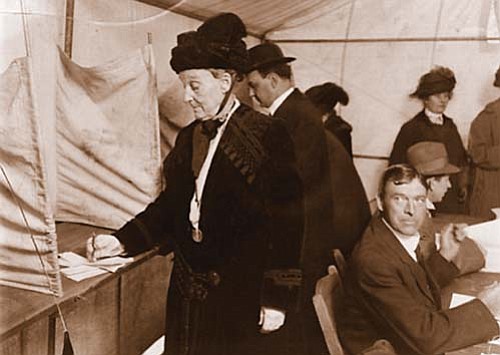 Abigail Scott Duniway votes in an Oregon election in 1914 after six campaigns and nearly 30 years of work to give women the right to vote. Multnomah County will rename its elections building in southeast Portland on Wednesday to honor Duniway and Esther Pohl Lovejoy, another leader in the women's suffrage movement in Oregon.
Stories this photo appears in:

Multnomah County Commissioner Loretta Smith will lead a ceremony Wednesday to rename the county Election's Building at Southeast 10th and Morrison in honor of two women pioneers who fought for the right for women to vote in Oregon.