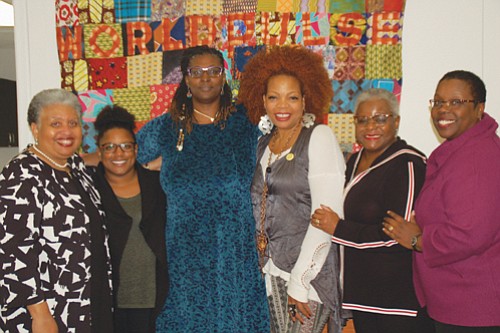 Community leaders plan for the upcoming 'Black Women's Gathering,' a revival of an event focusing on empowering and celebrating black women, healing, and a commitment of justice to strengthen families and the community. Pictured (from left) are organizers Joyce Harris, Stephanie Ghoston-Paul, Carol Tatch, S. Renee Mitchell, Debora Leopold-Hutchins and Adrienne Nelson.
Stories this photo appears in:

Date set for gathering and day of togetherness
A highly anticipated Black Women's Gathering focusing on empowering and celebrating women in the community will be a renewal of an empowerment group for local women and is expected to draw hundreds of participants on Saturday, Oct. 28.