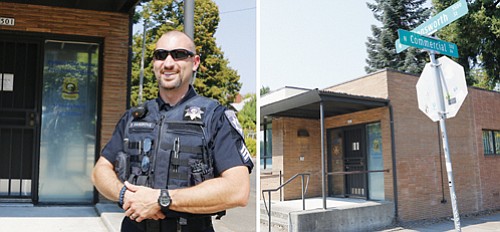 Sgt. Erik Hargrove works out of Portland Community College's oldest public safety facility, a former dentist's office that was converted to work space a few years ago on the Cascade Campus of north Portland. The small building would be replaced as part of a proposed new property tax bond levy that would pay for needed upgrades across the college district.
Stories this photo appears in:

November bond would increase lifespan of campus facilities
Measure on the ballot includes funding for safety and security upgrades throughout the college district.