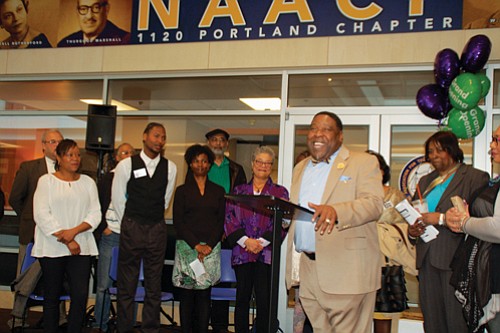 Celebrants and community members join Portland NAACP President and Pastor E.D. Modainé for the grand opening of a new office and headquarters in Lloyd Center. Located on the second floor near Marshall's, it's the first physical location for that the local civil rights organization in 30 years.
Stories this photo appears in:

Civil rights group opens first office in 30 years
The Portland NAACP is celebrating the opening of an office in Lloyd Center marking a milestone for increasing public outreach and building on the local civil rights group's 104-year-old history.