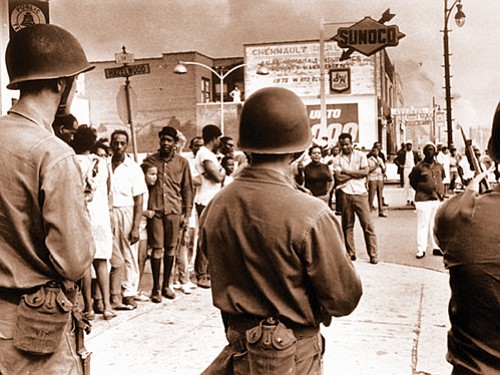 Troops on Linwood Avenue in Detroit, during a July 1967 uprising. The new documentary "12th and Clairmount" examines the history of the civil rights turmoil through the lives of those who lived through it.
Stories this photo appears in:

Reviews from the Full Frame Documentary Festival
In order of my own appreciation, the first three films are especially well worth seeking out.