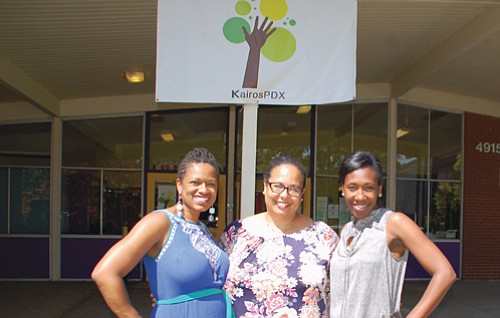 Marsha Williams (from left), Zalika Gardner and Kali Thorne-Ladd are founders of KairoxPDX, a public non-profit charter school designed specifically to close the achievement gap for minority students in Portland. Thorne-Ladd is the school's current executive director.
Stories this photo appears in:

One year lease brings uncertainty
KairosPDX wanted a five year lease, but the district offered only one year, plus a rent increase of over 30 percent, according to KairosPDX school board members.