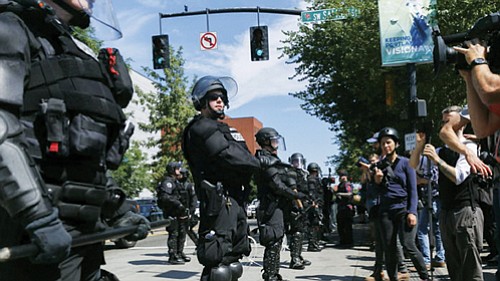 Portland police keep Patriot Prayer affiliates separate from antifa protesters during a rally in Portland, Saturday. (AP photo)
Stories this photo appears in:

Crowd control tactics will be reviewed
Protesters' injuries were sustained from crowd-control munitions fired by police, according to multiple news outlets and from activists on social media. Four arrests were made.