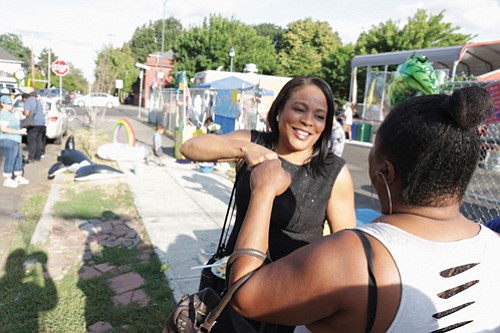 Multnomah County Commissioner Loretta Smith campaigns for Portland City Council by sharing a fist bump with a potential voter at Thursday's Beech Street Block Party in northeast Portland. Smith has put renewed focus on grassroots community outreach as she tries to bounce back from a more than 20 point gap against her opponent, Jo Ann Hardesty, in preparation for the November General Election.
Stories this photo appears in:

Commissioner refocuses her campaign for City Council
Multnomah County Commissioner Loretta Smith has refocused her campaign for Portland City Council and predicts she will make up ground from a second place finish in the primary to repeat history and win the general election this fall.