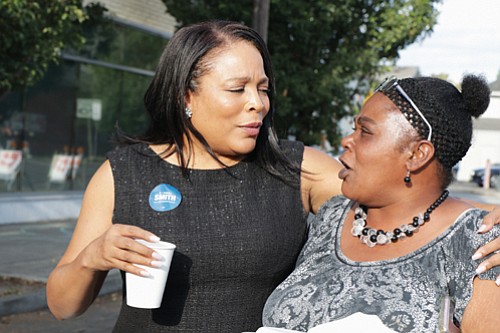 Wanda Coleman discusses the issues with Portland City Council Candidate Loretta Smith at the Beech Street Block Party in northeast Portland Thursday. Smith, currently Multnomah County Commissioner, has been attending community gatherings like this throughout the summer, hearing from constituents in her race for a seat on the Portland City Council.
Stories this photo appears in:

Commissioner refocuses her campaign for City Council
Multnomah County Commissioner Loretta Smith has refocused her campaign for Portland City Council and predicts she will make up ground from a second place finish in the primary to repeat history and win the general election this fall.